A more laid-back approach towards office attire has become the norm, not least due to the rise in home and hybrid working. We explore the new sartorial rules for the workplace and put together some of our favorite casual office outfit ideas to help you rethink your workwear wardrobe.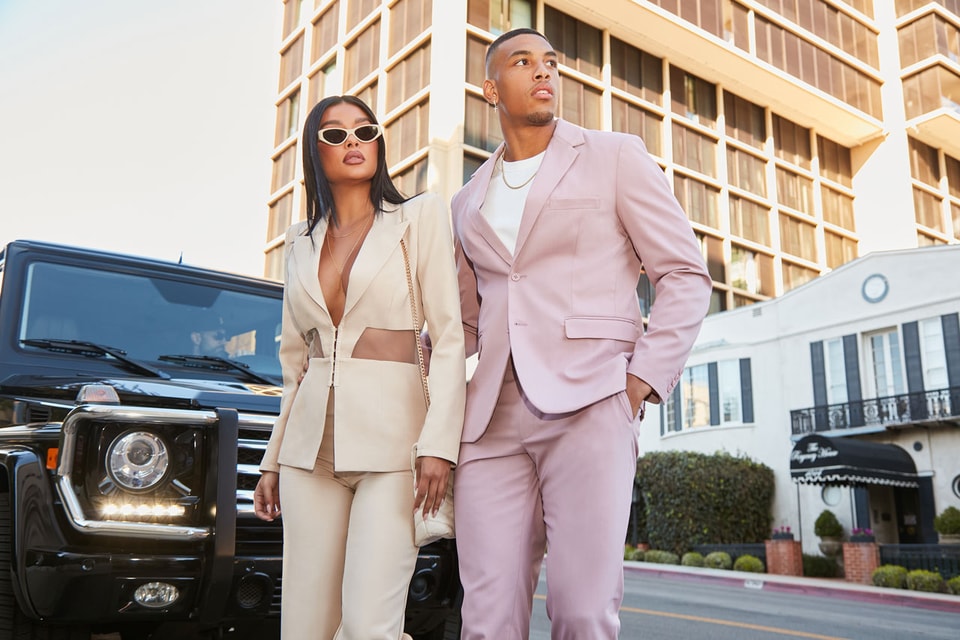 The casual dress code for the office
The last two years have seen a shift in how we work and dress. This has meant the desire for a more relaxed approach to workwear fashion has become a style in its own right. But that doesn't mean you should pack away your high-end designer fashion. Get the casual dress code right, and you can still embrace the slouch while making your workwear stand out.
Match casual workwear with your office environment
Your workplace is the best indicator of just how simple you can go. What you don't want to do is undermine your professionalism for the sake of comfort and fuss-free dressing.
Your casual office style may also need to be functional to support you in your day-to-day work. For example, check the materials (linen doesn't necessarily travel well if you spend a lot of time on the road), and ensure any restrictive clothing (such as skinny jeans) is still comfortable if you sit at a desk all day.
Indulge in your unique style.
A more casual approach towards office wear means you can push the 'workplace uniform' conventions and express your unique style. Pops of color, statement shoes, relaxed, oversized tailoring, and accessories can turn a classically casual outfit into something special.
Get the details right.
Adding key details to a casual outfit can instantly make office wear chic – and take you from desk to after-work cocktails with minimal effort. Statement earrings will liven up a neutral palette. A fitted blazer teamed with quality jeans can give a more professional vibe. And wide-legged trousers can be worn with flat pumps or sneakers daily, then switched up with a pair of color-pop stilettos.
Don't cross the "too casual" line.
What you wear when chilling at home doesn't necessarily translate into office casual. Avoid wearing worn-out or wash-faded garments, beach flip-flops, and slouchy jogging pants. As you want to present still a professional front, tops, and Ts with graphics and statements, especially if they have the potential to be controversial, are a no-no.
To help you embrace the casual office dress code, here's how to relax in your work outfits without compromising your style.
Casual office wears ideas for women.
Comfort, professional, and feelgood are any casual office outfit buzzwords. Here are our favorite simple office wear pieces for women:
The oversized blazer – a slouchy single-breasted blazer is versatile as it can be dressed up or down. The oversized blazer adds a formality to jeans or leggings, especially teamed with a crisp white T. But get the best fit you can; you want the room to move without feeling swamped.
Wide-leg trousers – in a soft, slouchy fabric, the wide-leg gives the nod to more formal tailoring but offers all the comfort of your loungewear. Choose a bold color such as green or coral and team with a coord T and bright white sneakers, and you'll have casual office attire nailed.
Designer jeans – whether skinny, flared, or boot-cut denim is your thing; jeans can look laid-back and smart. The trick to jeans for the office is having another piece that subtly – or not so – elevates them from the out-of-office ordinary. A sublime silk blouse with a pussy bow, a cashmere jumper, or a Balmain boxy jacket can create a fashion-forward denim delight for your office outfit wardrobe.
Midi-length ditsy dress – soft and flouncy, the tea dress is an all-year-round wardrobe staple and adds a touch of femininity to more casual workwear. And the length – around mid-calf – is elegant and playful and works well in many office situations. Wear a sharp blazer and ankle boots, or team with a smart denim jacket and white pumps when dress-down Friday arrives!
Casual office wears ideas for men.
Step back from over-sharp tailoring and embrace a more relaxed vibe with what we think are some of the best casual office styling tips for men:
The sporty blouson jacket – swap a formal blazer for the relaxed cut of a blouson, and you can still recreate a more traditional look without looking too rigid. Teamed with a crisp white shirt and color contrast trousers or worn with a designer T, this look will also take you through the workwear seasons.
Classics with a casual twist– you don't have to reinvent the wheel regarding office wear. You can switch out the formal pieces to get that casual smart look. Lightweight materials such as chambray are excellent alternatives to the office shirt, while a relaxed blazer will make you look together here. Team with slouchy cords, well-cut chinos, or jeans, and the boardroom is yours.
The minimalist sneaker – over-branded trainers or footwear that looks like it has come straight from your gym bag can cross the too-casual line for the office. But choose your sneakers well, and you can be first past the simple office wear post. Minimalist sneaker designs in neutral colors such as navy, caramel, and taupe are perfect for the office. And the beauty of the minimalist sneaker is that it can also be teamed with a suit or blazer for a timeless office casual yet professional look.
Final notes
While there are many ways to dress for work, the outfits we've put together here represent a few of our favorite go-to looks that are perfect for days when you want to feel comfortable but still look pulled together.
We hope you enjoy these ideas and find something in this post that helps you create an outfit for your next office day. How do you dress for work when the mood is more relaxed?