I'm just no longer that into brown. Sue me! Usually, the following aspect might be, "Never were, in no way will be," however, some of this season's portions have me rethinking the latter. While I commonly stray from my wardrobe coloration palette of black, white, and blue (because jeans) for an extreme exception, I recently found myself uncharacteristically attracted to a brand new impartial, and it's a form of weird.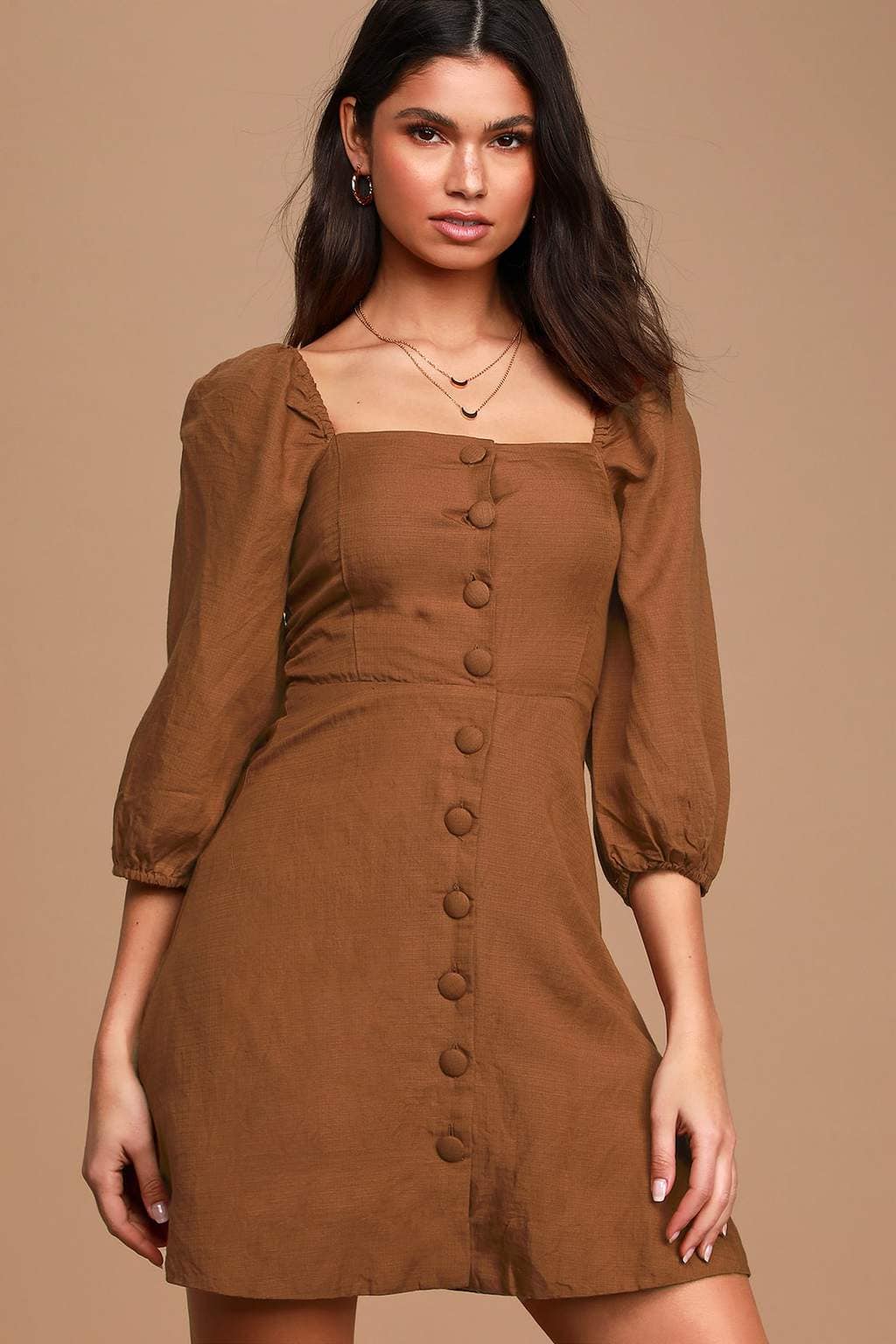 At first, after noticing the shade on Infinite clothes coming down the S/S 19 runways last September, I changed into nothing more significant than intriguing. Still, now that the clothes and add-ons have sooner or later made it to market, I find myself letting positive pieces slide into my wishlists and almost my shopping cart. The fashion week avenue fashion occurring right now isn't always helping the problem. So just what am I loving? Just keep scrolling first to see some of my preferred runway concepts for the trend, then to view and store my choices.
Nanushka's vegan leathers are 2d-to-none, and this dress is primarily of interest to me because it could also be worn open as a coat.
You can always count on Zara for an inexpensive find and a fab way to style it.
I hope the (comfortable) fleece trend by no means goes away.
Another mini bag I may merely add to my collection.
This comfortable skirt will look perfect with flossed heels and a T-shirt this spring. I love the barely-there effect of these sandals.
Ideally, I'd like to re-create this complete outfit.
I'm obsessed with this complete collection.
Don't forget about the matching pants.
An outfit concept I can completely get at the back of.
A sudden yet based shape is positive to get you compliments.
Swap this with your move-to black knit for an almost-too-smooth manner to nail the fashion.
I love the concept of pairing this with all-cream for spring.
Wear this comfortable dress layered or on its own for a handy look.